FEATURED ON
For busy people who prioritize fitness
Results in less time
Make the most of your workouts and spend no time planning.
New workouts weekly
5+ new workouts each week and a variety of training plans to choose from.
Always with you
Stay consistent with challenging workouts that can be done from anywhere.
Real Coaching
Have confidence in your workouts and form, get answers to all your questions.
Know exactly what WORKOUT to do, eVERY day
A workout plan for every day, created by an expert coach and new each week.
Find your plan
Know exactly what WORKOUT to do, eVERY day
A workout plan for every day, created by an expert coach and new each week.
Find your plan
Save time & train
on your schedule
Workouts that are easy-to-follow, fit into your schedule, and can be done from anywhere.
EXPERIENCE AN app built for
s
t
r
e
n
g
t
h
t
r
a
i
n
i
n
g
I
n
-
e
a
r
C
o
a
c
h
i
n
g
Precise
Pacing built-in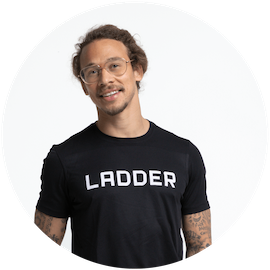 Coach Neen
Today @ 3:24 pm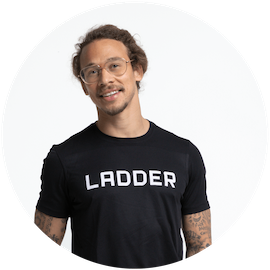 Coach Neen
Today @ 3:45 pm
Learn from


the best

Answers to all your questions, and 1-on-1 help from your coach when you need it.
ONLY THE

BEST STRENGTH COACHES
ONLY THE BEST STRENGTH COACHES
find a training plan

fit for you

Receive a personalized recommendation based on your training goals and preferred training styles.

Find your plan
WHAT PEOPLE LIKE YOU ARE SAYING
Michael L.
My coach in my ear pushing me to be better, not just physically, but mentally day in day out.
Michelle H.
I needed structure in my life, I need someone to tell me what to do.
Ross B.
It helps me be consistent. I have a coach in my ear, telling me what to do.
Kelly C.
Gave me the confidence to go to the gym, I know what to do now
CC A.
Honestly from the first workout I was like this is it. This is addictive, this is fun, this is very beneficial.
Liz W.
Do the workout like it is. It's there for a reason. It's programed.
You think you only have 25-40 minute daily for your health/exercise? That is not a problem. You will have everything you need with this app. From timing every workout to having videos and a chat with the coaches. No gear? No problem. Suit yourself for an amazing experience.
I've been working out for over 13 years and tried everything from personal trainers, crossfit, etc. This programming has changed my life. I'm stronger and able to lift heavier then I ever have and working out 6 days a week. My body alone has changed for the better in just the 2 short months i've been a member. And this team. let me tell you about this team that builds you up, challenges you daily and holds you accountable.
The vibe and energy on the Ladders platform is unlike any other. I used to search to find strength workouts ahead of my workouts and try to mix and match body parts and splits. It's all taken care of for me thru the App. No thinking. Just work. Not always in the mood for it but Bobby and Joe push you thru it and you happy when it's over!
I joined Coach Elise's elevate team on Ladder and love the motivation and intention in her workouts and among the team members. The workouts are generally :0-40 minutes and they fly by thanks to Elise's pace and style of switching things up. I feel stronger already and look forward to the workouts every day!
This program checked all the boxes for me.
✅ Structured Workouts ✅ Coached Sessions ✅ Workout from home ✅ Flexibility ✅ Accountability. Having coached workout sessions delivered every Sunday evening for the upcoming week is a lifesaver! Knowing my week is already planned allows me to stay focused and on track with my fitness goals.
The workouts are extremely fun and motivating. I can't wait to login and see my workouts each day. Lauren is a great coach. She is smart, funny, raw, and unfiltered. It is well thought out programming at its best. She builds on what you have learned while keeping it fresh and engaging. I would highly recommend.
Great personal training app for those with hectic schedules and no time to plan their own training sessions. Literally start the app and push 'Start Workout' and you are being led through a training plan with tangible goal posts and noticeable strength increases. Highly recommend for time constrained athletes!
Best training I've had since college athletics. If you're looking for fun and functional workouts that will push you, start with Body+Bell on the Ladder App. Coach Lauren is incredibly knowledgeable w/ no frills (in the best way possible). My best app investment ever.
Best training 'app', hands down
Calling this an 'app' undersells what it truly is: a gateway to amazing trainers (Lauren Kanski in particular!) and team members, with ever changing programming, and a ton of support to keep you motivated. I'm 50 days in, and have worked out 48 of them - not just because I want my 'badge' (I do), but because I look forward to the workouts.
This app is amazing and my coach and team are even more amazing. Coach Andre has built an incredible program that's easy to follow, with clear coaching. The work outs are very challenging but do not be intimidated by them. Coach Andre will help you modify your work outs according to your fitness level and knowledge.
I've been using the ladder app for a little over 2 months now and it has exceeded my expectations in every way. From the unique programming, coach engagement, the ladder community, it is one of the best fitness apps I've tried. Will be sticking with this plan for a while. Love the progress so far!
Great app for home workouts!
I signed up with Team Maximus. The app works great. Coaches set up the daily routine, client hits go! Ofers a great way to communicate with team coaches and other members. Plus, it integrates well with Apple Music to keep your playlist going.
Tried the free week trial and was hooked. Unbelievable value. You get new weekly workouts, coach videos, coaching and suggestions during the workouts, and chat support with your team and coaches. I thought I was in decent shape, but these workouts are a whole new kind of challenge. Absolutely love it!
I've been working out religiously for 10+ years. Always circuit training. I've used a lot of sites and apps, trust me. This one is hands down the best. My search for THE App is over. The layout is clean, a fresh week of workouts every Sunday night. You can't beat it. You just can't. So many different teams and coaches to go with your style, you can't go wrong. It's worth the price. I'm a member for life.
The best workout app out there!
Fantastic workout app. Fresh new workouts every week - 7 days a week! Super convenient as you can get a workout in on your own schedule which has helped me get in a workout in every day vs. relying on getting out to a physical gym, which wasn't happening 7 days a week. Highly recommend this app!
Wow! Can I just say how awesome Andre is?! He makes you feel comfortable no matter what skill level you are. Good explanations and there is always a modification. I went from a few times a week to working out everyday. The workouts are varied and never a dull day. Also they are fast. Like around 30 minutes each. Been very happy and am seeing results.
FREE TRIAL NOW,
No credit card needed.
Find your plan
SHOP
Shop fitness equipment, apparel and accessories exclusively available to Ladder members.
Visit Shop
Still have questions?
Ladder gives you a strength training plan that fits into your schedule, every single day.
Through the Ladder app, members have access to professionally designed training programs and daily coach-prescribed workouts that are new each week and eliminate the wasted time, energy and money that comes with maintaining a balanced training routine.
With easy-to-follow video demonstrations, in-ear coaching, and precise pacing for every movement, Ladder delivers a workout experience that's comparable to personal training but on your schedule, from wherever you workout, and at a fraction of the cost.
How is Ladder different from other fitness apps?
Ladder is built for strength training and specifically for busy people who are already motivated to workout.
This isn't just a library of random workout content. Ladder gives you a complete workout plan to help you maximize your workouts and achieve real results.
With Ladder you'll know exactly what workout to do, with a daily workout plan that's programmed by an expert coach and new each week.
✓ New workouts every week
✓ A training plan that's always with you
The Ladder app is built specifically for progressive strength training, with in-ear coaching, video demonstrations and precise pacing built-in.
And Ladder doesn't force its own music into your workouts.
The Ladder app works seamlessly with Spotify and Apple Music to integrate your playlists into your workout experience - complete with volume control that automatically lowers the volume of your music when your coach is speaking and raises it when you're working hardest.
Is Ladder for people who work out at home or at the gym?
Ladder members work out at home, at the gym, outside, or across all three. With Ladder your workout programming is in your pocket and ready when you are.
Do I need to give a credit card to start a trial?
Nope! Ladder offers a 7 day, completely free test drive.
Ladder will not ask for a credit card to start a trial. No payment info is collected until AFTER the free trial ends.
How much does Ladder cost after my trial?
Ladder offers two membership plans that lets you choose based on the features you care about most.
The PRO Plan costs $29.99 per month and is billed as a monthly subscription. This is for people looking for planned workout programming.
The ELITE Plan costs $44.99 per month and is billed as a monthly subscription. This is for people looking for planned workout programming and 1-on-1 help from their coach.
You can learn more about Ladder membership options on our Pricing Page.